Driving is a portion of daily life, mainly if you live in a vast city or somewhere distant. We drive to complete specific tasks like buying groceries, picking up the kids, and going to work or school. So, wherever you are heading to, whether behind the wheel (or as a passenger), discover great ideas to make your travel more comfortable and beneficial. Today, we're presenting six innovative items to make your commute and ride better.
Make-Your-Drive-More-Pleasant-in-6-Fabulous-Ways-The-Gadget-Tingle. Organise yourself from the 'inside out'.
Multifunctional Car Seat Organizer
A mess back there? All essential items scattered around? Coins jumbled about. And a pen that is constantly playing the disappearing act. Exhausted of not being able to locate anything while you're behind the wheel or stopped to gather yourself and your things? Then let's get you organised from the 'inside out'! Luckily, this helpful console from The Gadget Tingle makes tidying up a charm. From liquids to pens and coins and your smart devices, keep your essentials stashed together and right by your side as you drive. The Multifunctional Car Seat Organizer fits conveniently in the space between your car seat and your centre console and gear shift — so the whole lot is within your hand's reach at all times.
2. Keep your battery fully charged.
Wireless Car Cup Charger
We're forever on our phones — and they continuously demand sufficient battery for using them. If you've got a phone with a wireless charging feature but don't have a charging block or much space in your driver's range, acknowledge this: a charging port that goes right into your cupholder. Yeah, that's correct — slide your phone in and charge. The charger also presents a dock for AirPods that have wireless charging ability. We've also included an auxiliary USB output port so you can power up this cupholder-sized charging station with comfort. What else is included in this package? Two USB slots, so you can charge two other devices simultaneously. Satisfaction — all in your charging cupholder.
3. Repair all things fragile.
Windshield Scratch Repair Liquid
Has a pebble hit your windshield on the freeway? Find a random crack on your car window? Unavoidable things can occur while you're driving, but if there is any damage to your windshield, you'll want to repair it swiftly — or else it can develop and ruin your entire windshield. Luckily, when you brace yourself with The Gadget Tingle's Windshield Scratch Repair Liquid, you have a convenient answer that restores cracks in glass entirely in 20-30 minutes for peace of mind to proceed with your journey. Our scratch repair kit features a solid rubber mouth to suck air from any glass damage. Simultaneously, our complex resin formula with a strengthened injection sealant head guarantees accurately fix cracks. An easy 4-step process is all it takes!
4. Charge your phone like never before.
Magnetic USB Fast Charging Cable
Does your charging port head limit the mobility of your mobile phone? Is your passenger in the back seat currently charging his iPad but can only hold it at an uncomfortable angle due to the charging cord's physical restrictions? We recognise that frustration, so we highly recommend using our multifaceted charger cable: available in Type C or Micro USB configurations. You can find a suitable cable (in various colours) ideal for your device(s). A charging connector with a magnetic end plugs right into your phone or device's charging port, while a charging cable (available in Make-Your-Drive-More-Pleasant-in-6-Fabulous-Ways-The-Gadget-Tinglem or 2m) with a magnetic end connects directly to your plug. No more awkwardly stabbing at your phone with a standard charging port because the attachment is all magnetic — and a built-in LED light on your connector port makes it effortless to locate your device in the dark. Additionally, 360-degree rotation on your charging connector warrants free twists and turns while it is charging. Your phone charging questions have now been answered.
5. Clean your car effortlessly.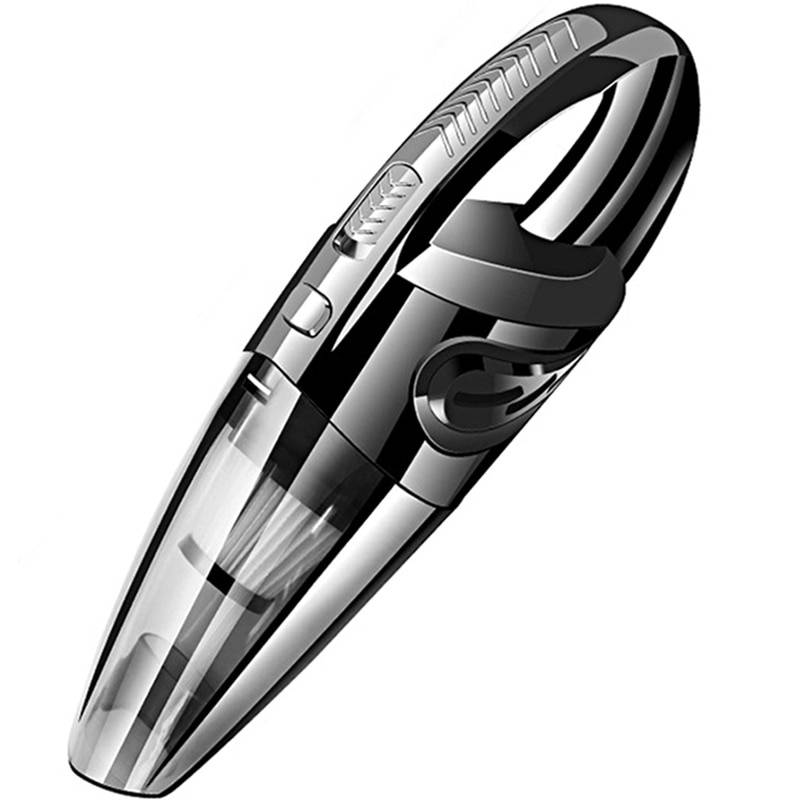 Handheld Cordless Vacuum
Meet our Handheld Cordless Vacuum For Car Home Pet Hair by The Gadget Tingle. This cordless vacuum cleaner is extremely light and easy to carry around. Clean your car and hard-to-reach places effortlessly, all thanks to the strong suction and thorough cleaning. Make-Your-Drive-More-Pleasant-in-6-Fabulous-Ways-The-Gadget-Tingle20W superpower motor gives strong suction up to 6Kpa, can efficiently absorb hair, food residue, particles, and less than 0.Make-Your-Drive-More-Pleasant-in-6-Fabulous-Ways-The-Gadget-Tingle-micron debris hidden in/under the seats. Crevice accessory enables you to pick up litter in the narrow corners or spaces; dusting brush permits hair and residue absorption or from the delicate and fine surfaces. Quickly clean dust, trash, bread crumbs, pet hair and liquids (up to Make-Your-Drive-More-Pleasant-in-6-Fabulous-Ways-The-Gadget-Tingle00 ml). Make-Your-Drive-More-Pleasant-in-6-Fabulous-Ways-The-Gadget-Tingle.6-pound weight and ergonomic handstick design won't weigh you down. Therefore, your posture isn't at risk. Intelligent power management technology provides multiple protections to warrant equipment safety throughout the charging process.
6. Hang your shopping like never before.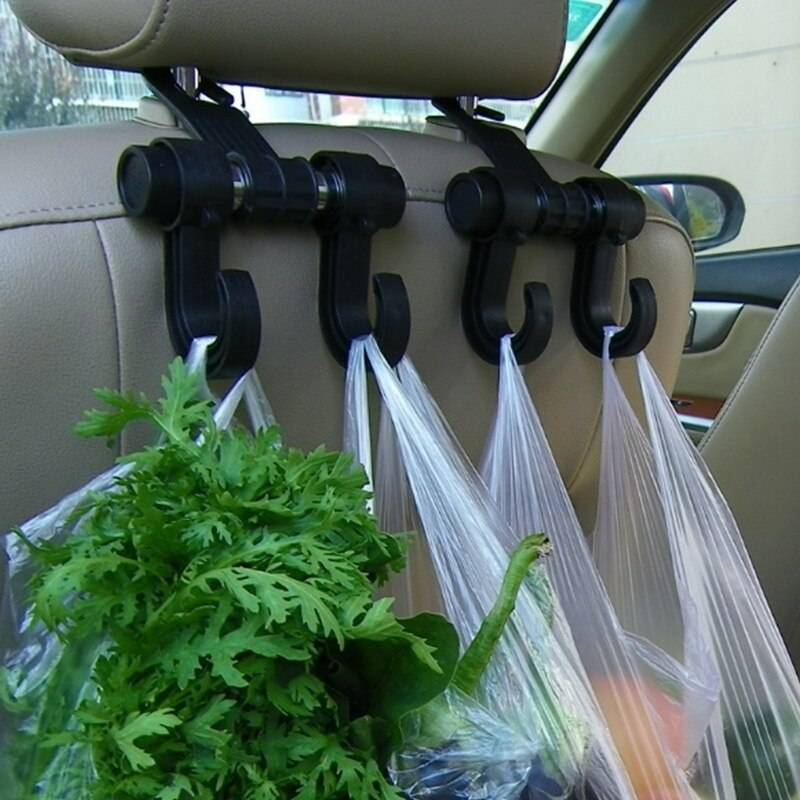 Car Seat Back Hooks
Our Car Seat Back Hooks will keep your car neat and organised. Ideal for hanging heavy shopping bags, handbags, umbrellas, baby supplies or kids toys. The Gadget Tingle's Car Seat Back Hooks are eco-friendly, resistant to heat and cold, firm and durable. Keep your shopping bags from falling while driving. Have you just picked your favourite suit from the dry cleaners? Hang it without getting any wrinkles. Easily install our hooks and add extra storage space today. Hooks can hold weight up to 6kg, thanks to the premium quality material used, and they fit most of the vehicles with headrest extension bars.
We would like to wish you a safe and pleasant journey with our six fabulous product suggestions. Should you have any questions regarding the items presented above, please do not hesitate to reach out and email us at support@thegadgettingle.com today!